Custom Boxes & Packaging
Design the perfect custom boxes for your product. You choose the size, colour, finish and more and we'll make it right here in Australia.
We manufacture strong and high-quality custom boxes and custom packaging right here in our Brisbane factory. Whether you need boxes for delivery, presentation or point of sale, The Packaging Place can help you create the perfect box for your business. There are a huge array of designs, colours and finishes available for your custom printed boxes. While you're designing your custom packaging, have you thought about custom labels to add an extra-special touch to your packaging? The Packaging Place can help with all of your product packagaing needs. Get a quote online or speak with our team today on 1300 882 919.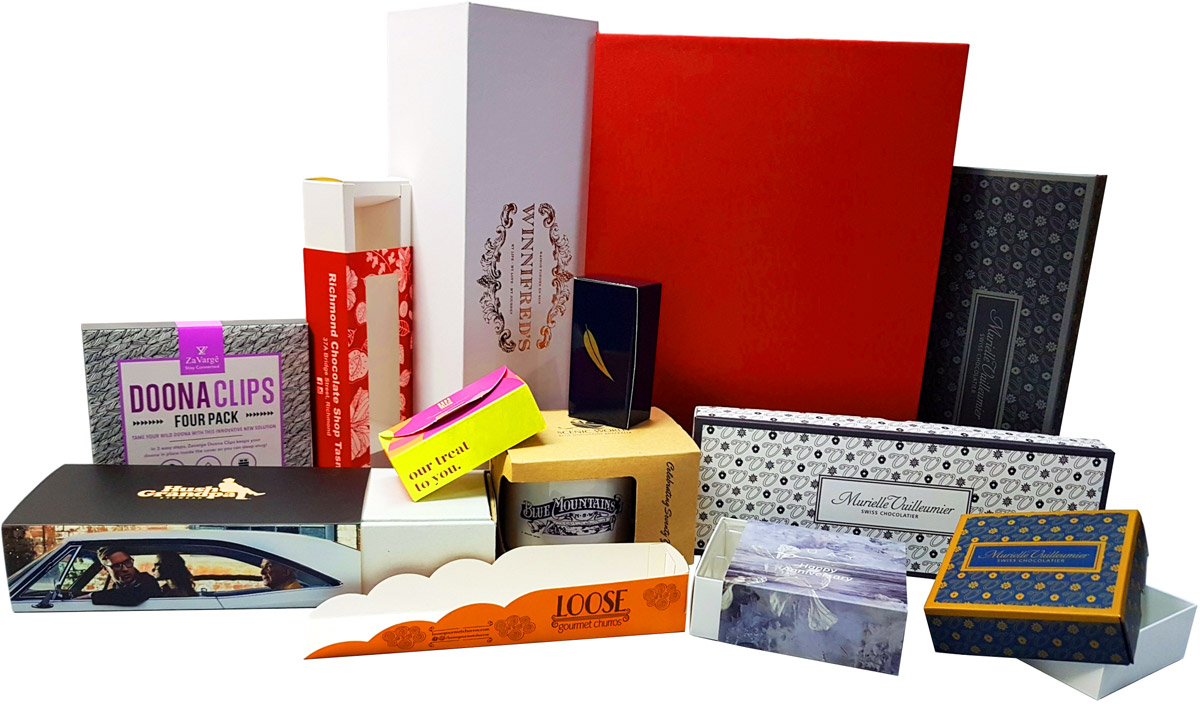 What kinds of custom packaging and boxes can you make?
Benefits of having a custom box or packaging
Branding and consumer experience
Custom boxes and packaging take your product to the next level and represents your brand exactly as you imagined.
The most distinct advantage of using a custom box over a standard stock box is marketing and branding. When customers receive your product in a beautifully printed and uniquely designed box, they will remember your company. The heightened experience of receiving your product in special packaging will keep purchasers returning for more. Take advantage of this opportunity to further reinforce your brand, visibility, and potential for future business with the customer.
You can design your own unique box or customise one of our standard boxes.
The perfect fit
By using custom boxes, you can ensure that the box is the perfect fit for your product. By customizing the size of your boxes can be very beneficial and cost effective. If a box is too big for your product, it will cause your product to shift during transport. Adding additional material to help avoid this shift is really smart, but it is an extra cost. Having a custom box design to your specifications will help you add protection to your product.
Ask us for a custom box quote now
We'd love to help you get started with your own custom boxes for your business.
See our latest custom boxes and packaging