Soup Cups
8 April 2017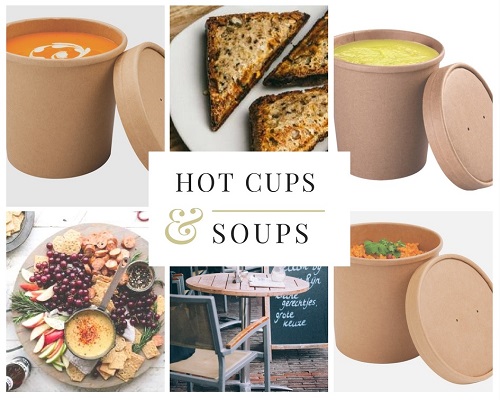 The cold is creeping up on us and the idea of soup is starting to feel warming. There are many recipes that would make an ideal soup in a takeaway cup or bowl. Serve with toasted bread on the side. Sprinkle with fresh coriander or parsley on top. Supply a spoon. Your customers are sure to keep coming back. Give them a choice of soups and change up the menu. See hot and cold cup range.
We stock a wide range of hot and cold cups with lids. Small or bulk orders. Add the finishing touch with your custom design label which we can also help you with.
For me, I love comforting soups like potato soup. I found this great simple recipe: Potato Soup Recipe.
Share your takeaway soup recipes with us here on our blog or go to our Facebook and Instagram and share with us there. Looking forward to seeing those tasty photos and experimenting with your recipes.