Themed and fun packaging
9 June 2017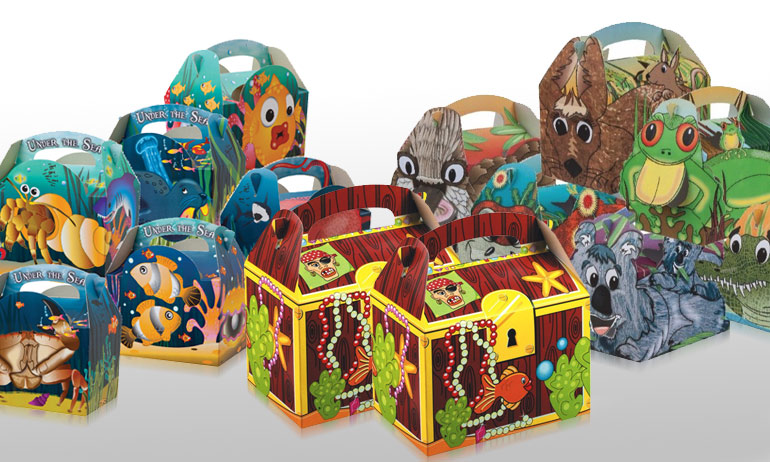 Stand out with exceptional designs for children and adults
Say "aye" if you have ever prepared food in bulk and then wondered how you could best present it.
So, you've finished the cooking? Looks amazing! Now that the hard part is over, it's time for the presentation of your hard work to begin. Without a doubt, a pleasing presentation enhances the dining experience and looks amazing at the table or the counter. You want something that sets you apart and defines your food.
First, think about your customer. Will you use the same packaging for each person? This can look stunning and gives your food presentation a consistent look - decide on a theme, like transport, animals or cute bugs, or do you go plain in one colour or a number of colours. We really like the themed trays and boxes.
The boxes and trays are easy to fold into shape and these can be done at any time in preparation for your busy shifts. Stack them up ready-made to serve your delicious food.
See our complete range of Kids Meal Packaging
Custom Labels
Labels can add a sense of ownership to your presentation. We create unique, custom labels of any description and design in-house.
Once the food has gone, your customers have a great take home gift and with your details on it.